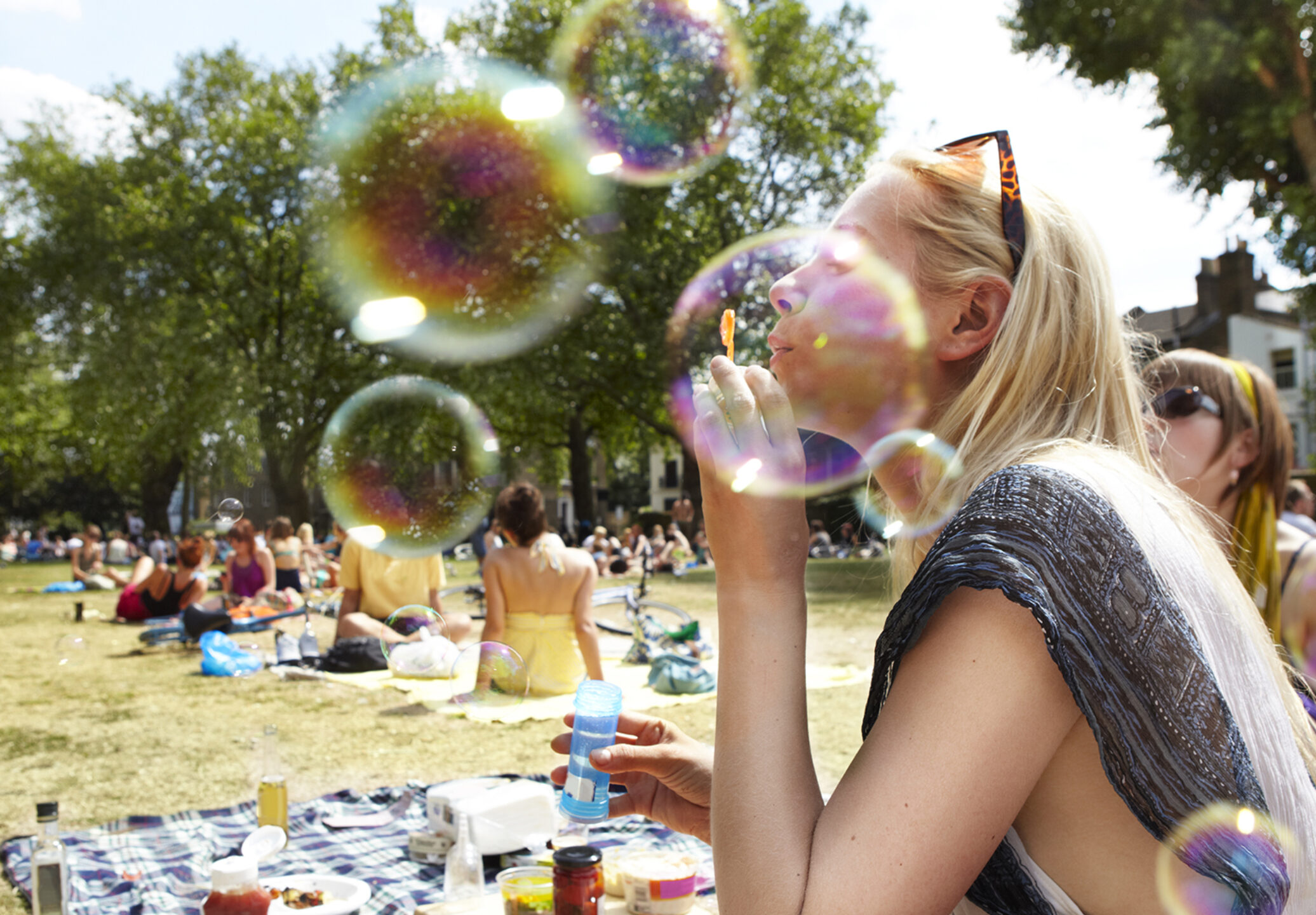 Get Living is the UK's leading build-to-rent operator of large-scale neighbourhoods, offering market-leading expertise derived from over nine years of actively operating the UK's most prominent build to rent asset, East Village.
Established by Delancey in 2013, in a joint venture with Qatari Diar, Get Living is now the UK's build-to-rent trailblazer, championing a better way of renting with no deposits, no fees, and secure, flexible tenancies driving great customer experience.
In April 2023, Australian superannuation fund Aware Super entered the UK's burgeoning Build to Rent (BTR) market by purchasing Qatari Diar's 22% stake in Get Living PLC, the country's most experienced and pioneering developer and operator of large scale BTR neighbourhoods. Subject to final contract completion, Aware Super will join existing investors APG and DOOR (a residential investment vehicle comprising investment from Delancey client funds, Oxford Properties, Alecta, Allianz and LPPI) which each control a 39% stake.
Currently managing close to 3,000 private rental homes across London and Manchester, the company has developed a revolutionary model for rental housing. All homes are managed by Get Living's onsite Relationship Management team who handle all customer queries from viewings and move-ins, to maintenance and move-outs. Within tenancies, annual rent increases are set at CPI. Residents also benefit from access to a calendar of free social events that help connect neighbours and foster community including foodie markets, pub quizzes, arts and crafts workshops, music gigs and more.
Get Living, as a Responsible Developer
At East Village, Get Living's first and flagship neighbourhood at the former London 2012 Athletes' Village, innovative new approaches to further development have set new standards for the sector.
Building upon the success of the Olympic Plots, Victory Plaza is a twin tower development of 30 and 26 storeys height. Mace's approach to developing Victory Plaza came in the shape of the UK's first rising construction factory. The six-storey 'jump factory', built around the towers, created an indoor construction site – improving noise, reducing safety risks and preventing environmental delays.
Get Living, as a Responsible Manager
Get Living recognises that neighbourhoods anchored in their locality and sensitive to the local environment are more vibrant places to live and where people choose to live for longer. Get Living has developed an ESG policy and Sustainability Report, recognising its involvement at every stage of a neighbourhood's life cycle from design and development through to operation.
Get Living regularly engages with residents to gauge their opinion of the service, the homes and the community events and initiatives. It is only by listening to and engaging with residents that we can continue to build, and facilitate, lasting cohesive communities.
Since its launch in 2013, it is estimated that Get Living has given more than £500,000 of support to charitable and community causes. For further information on Get Living's ESG policy visit: https://www.getliving.com/about/esg-policy/.
Get Living's pipeline continues to grow with a further 4,000 homes in the pipeline across London, Manchester, Birmingham, Glasgow and Leeds. In July 2022, Get Living secured forward funding to deliver 214 sustainably designed BTR homes on a disused brownfield site in Leatherhead. Get Living are also actively seeking other suitable sites across the country.
Get Living achieved a best in class 5 star rating for standing assets in 2021 and a high 4 star rating for development assets. GRESB provides a relative benchmark, which compares Get Living to peers in the same asset class
'BTR Innovator of the Year' at the EG Awards 2020
'Private Landlord of the Year' at the 2019, 2018, 2016 and 2015 RESI Awards.
Elephant Central team awarded 'Best Business For Customer Service' at the 2019 Southwark Business Excellence Awards.
Related supported organisations include:
Shakespeare's Globe
East End Community Foundation
Badu Sports
SportsAid
E20 Football Foundation
London Lions
London Festival of Architecture
Mind
National Portrait Gallery's Hospital Programme