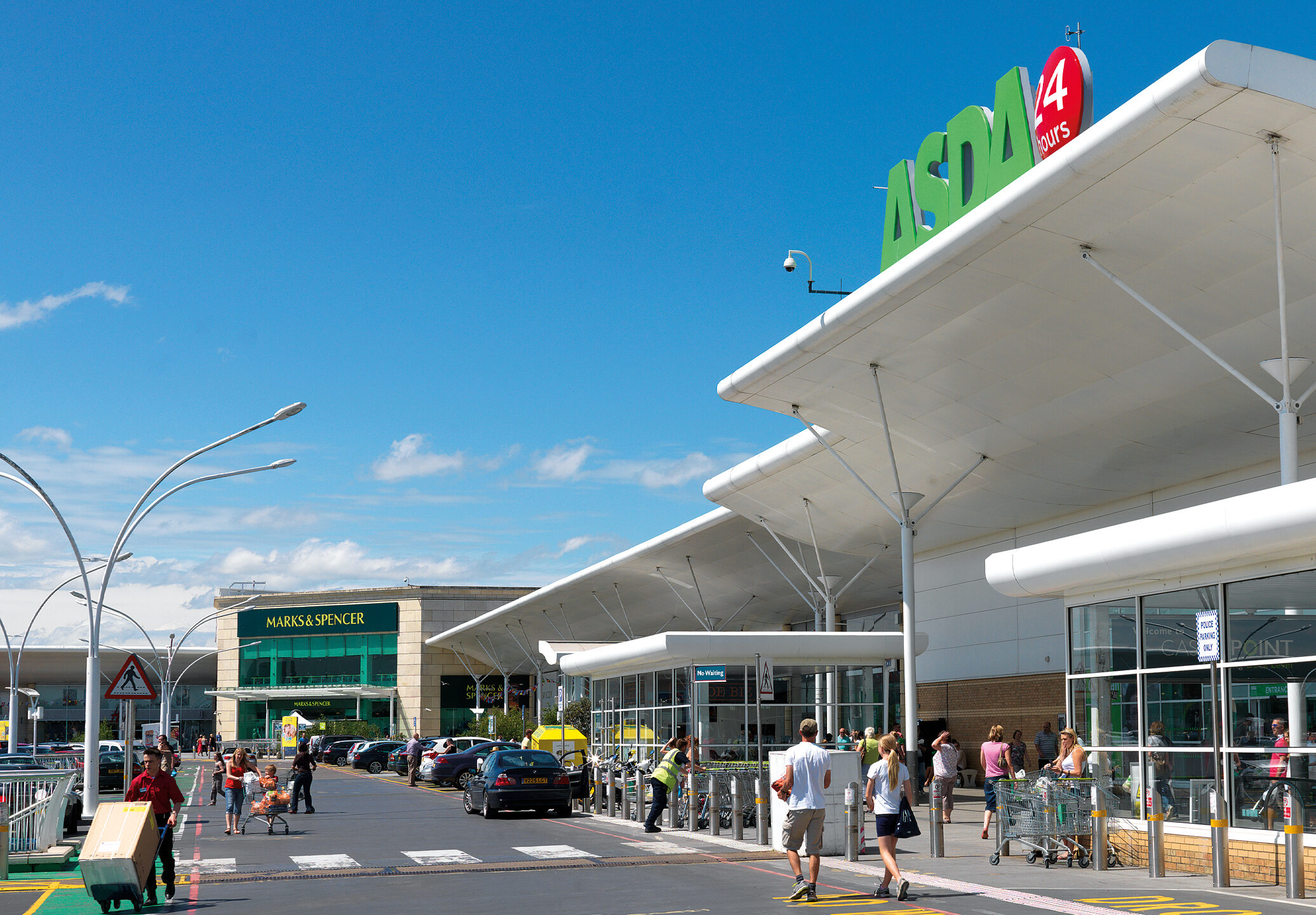 One of the UK's largest out-of-town shopping parks and ranked second in the UK's best shopping parks by comparison spend.
Castlepoint is a dominant regional shopping park with over 500,000 catchment population within a 30 minute drive and extends to approximately 41 acres located on the edge of Bournemouth, and comprises over 680,000 sq ft of consented open A1 retail and food store use on two levels, with mezzanine trading space, and over 3,000 car parking spaces. Anchor tenants include M&S, Sainsbury's, Asda, B&Q and Next, alongside a further 35 stores ranging in size from 1,500 to 15,000 sq ft.
Acquired in February 2010, Castlepoint Shopping Park was built in 2003 by a subsidiary of Castlemore in partnership with Standard Life and Columbia Threadneedle Investments. The dominant nature of the asset provided a strong platform for future growth and offered the quality of product the fund was seeking to secure in an efficient capital structure and provided a good fit with Delancey's existing assets.
In August 2022 Delancey, together with Columbia Threadneedle Investments, acquired abrdn's 50% stake in Castlepoint Shopping Park on behalf of client funds. Following the transaction, and combined with existing stakes, Castlepoint is now owned 50:50 in a joint venture which has taken control of the asset management, a role previously held by abrdn. Delancey, alongside its joint venture partner, is committed to implementing a strategic Business Plan which will deliver an enhanced tenant mix and secure new lettings of key vacant units and lease regears on key anchor stores, whilst also activating the development potential of up to 200,000 sqft on the lower ground floor The JV is committed to conclude the ongoing car park remediation works that will continue to be undertaken by the same contractor and which is on target to complete in early 2023.
Castlepoint strives to contribute to a more sustainable future, including minimising waste, facilitating recycling, reducing emissions and its carbon footprint. The asset recycles 69% of waste with 0% going to landfill, and recycling targets are increasing year on year. In addition, only green energy is used and the centre has an on-going commitment to reduce its consumption year on year. Lighting is being changed in line with the car park rebuild to LED – which are controlled by both photo cells, BMS controls and PIR sensors – this means lights are only on full power when required and therefore reducing consumption.
Castlepoint is also keen to ensure it is a biodiverse habitat for wildlife, and support this by having bug hotels and nesting boxes across the site. Only pollen rich flowers are used, to act as havens for insects, butterflies and bees.