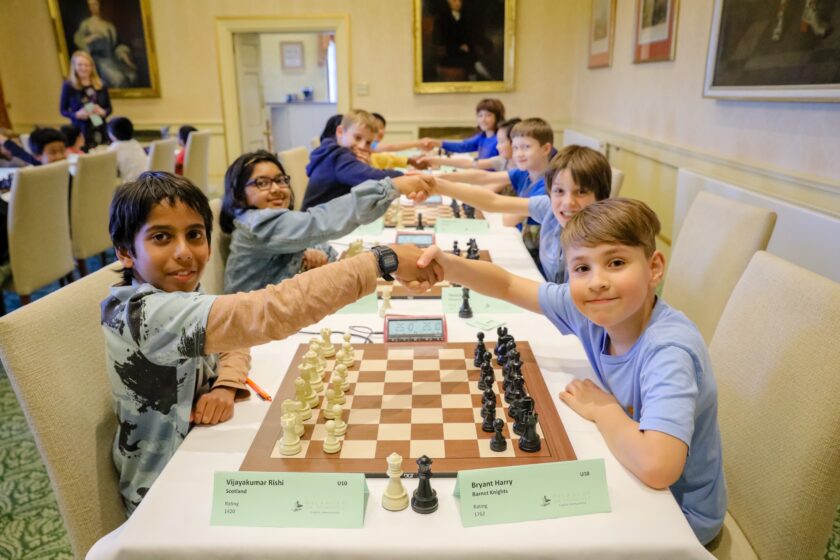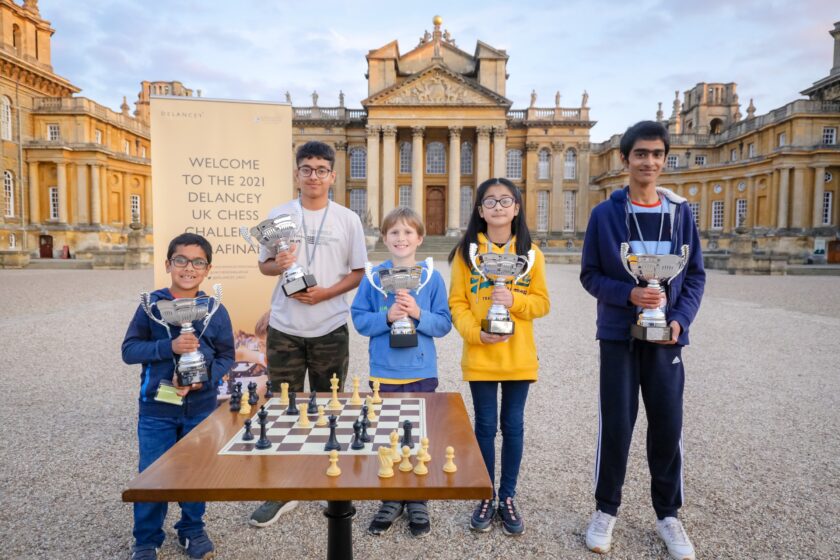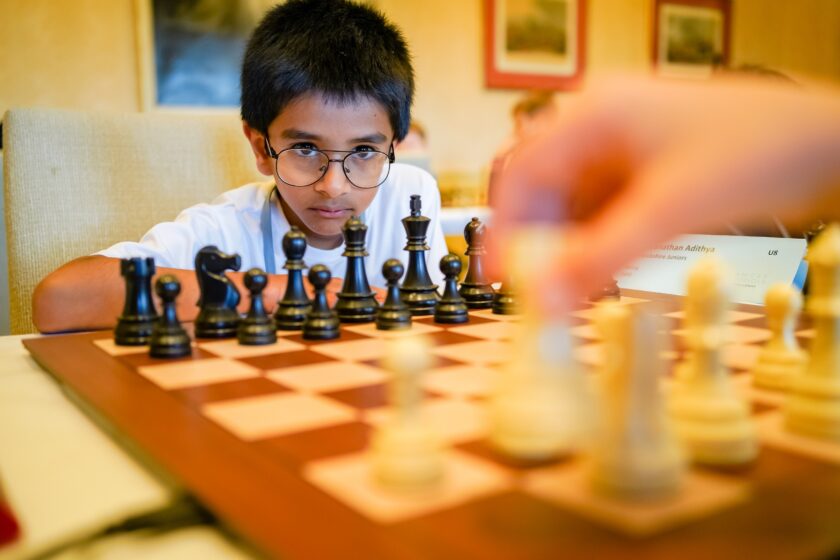 The Delancey UK Schools' Chess Challenge has run every year since 1996 and is now considered one of the world's largest junior chess competition with over 1,000 schools and 40,000 children taking part every year. The ethos of the competition allows every child to enjoy playing and learning in the early stages yet testing the mettle of the finest players towards the end. 
During 2020 the competition had to adapt and take its place on a virtual stage, as COVID-19 meant schools were closed and children weren't able to play each other face to face like usual. A summer festival of chess took place with live streaming, virtual lessons and the competition itself hosted on lichess.org – a free open source chess platform.
Sponsored by Delancey, the UK Schools' Chess Challenge begins every Spring Term and runs through to September where the prestigious Terafinal takes place, with an exemption in 2020 with the Terafinal taking place in November due to COVID-19. In total there are four stages: the school's stage, the county Megafinals, the regional Gigafinals and the Terafinal. Every child is able to win prizes including certificates, badges, mascots, trophies and puzzle books.
Chess is a fantastic tool for children to develop their problem solving skills, creativity and imagination, as well as the ability to plan ahead and emotional resilience. It also teaches us that hard work and perseverance pay off and to have respect for the ideas of other people. For these reasons Delancey are delighted to support it through sponsorship of the UK Schools' Chess Challenge.
The focus for 2021 was to help junior chess bounce back from the virus and in particular provide an opportunity for those children who perhaps didn't get the chance to learn chess in school this year to get free online lessons so that they can take part in the fun.
Sarah Hegarty, CEO of the Delancey UK Schools' Chess Challenge comments: "The UK Schools' Chess Challenge was my first ever competition back in 1996 and it opened a lot of doors for me. For me to now be at the helm of this competition is a great honour. I am thoroughly grateful for Delancey's continued support which enables us to reach more schools and to put on world class events for children. We have exciting plans for the future and are focusing on how we can reach even more children to introduce them to this wonderful game." 
In addition to the annual Delancey UK Schools Chess Challenge, Delancey and East Village have also actively supported the charity Chess in Schools & the Community and in Spring 2013 sponsored chess boards and tutorage in schools and libraries throughout Newham. Delancey also held the first 'Chess Mania' afternoon in Elephant and Castle, bringing giant chess boards, free tutorage and chess games for the community to enjoy.