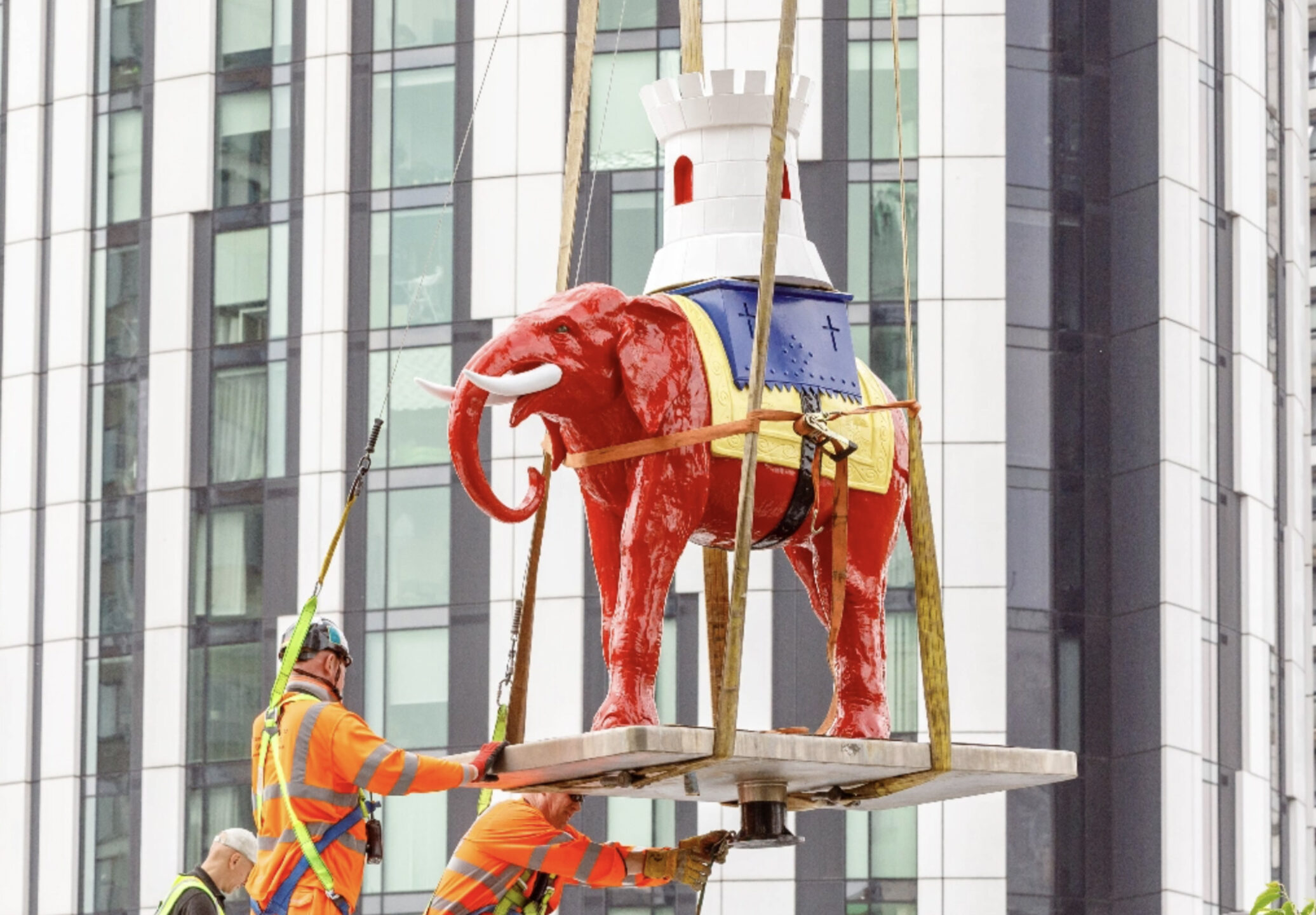 A diverse new town centre incorporating housing, restaurants, shops, a university, workspace, leisure and cultural facilities, transport infrastructure and acres of new public realm.
A new town centre is emerging at Elephant & Castle, with work now well underway to create a transformed environment for shoppers, retailers and residents, with over 1,000 new homes across three phases, an upgraded tube station, and a cutting-edge new campus for UAL's London College of Communication.
The new town centre will also bring fresh jobs and workspaces, creating over 1,200 construction jobs per year for a decade and then approximately 2,000 full-time jobs in the new town centre. Working with neighbours and partners, this new Zone 1 town centre will contribute to the rejuvenation of the wider area, breathing new life into what is already one of London's most dynamic and vibrant places.
The new town centre is being brought forward in three main phases. The first phase has already completed at Elephant Central. The second phase commenced with the demolition of the existing shopping centre site in October 2020 and construction on site is now underway, targeted to complete in 2026. The third phase will commence on the site of the London College of Communication after the College has moved to its new building within phase two, and will take a further four years to complete with an estimate completion in 2030.
Phase 1 (Elephant Central)
374 homes for rent
278 student studios
Retail and leisure including a supermarket, a gym, a nursery, and independent retailers including restaurants Tupi and Pizzeria Pappagone
Castle Square a purpose-built shopping destination set around a public square and home to former shopping centre traders
485 homes (313 market rent and 172 affordable rent)
135,000 sq.ft of shops, restaurants and leisure space including a multiscreen cinema
370,000 sq.ft university building for London College of Communication, UAL
High quality public realm – including 27 trees to be retained or newly planted
New tube station
New employment opportunities
10% of retail and workspace at affordable rents
55,000 sq.ft of workspace
498 new homes (333 market rent, 49 affordable rent and 116 social rent)
35,000 sq.ft of shops and restaurants
High quality public realm
A 500 persons cultural venue
New employment opportunities
The Elephant and Castle Town Centre team have kept responsible investment at the core of its thinking, supporting existing local residents and businesses in a variety of initiatives. For example, in the first week of the Covid-19 lockdown, Delancey launched the Elephant and Castle Online Community Hub to bring together the local community at a time of great distress. The virtual platform has hosted an extensive range of free activities focussed on wellbeing including online yoga, meditation, arts and crafts, choir practice, baby music groups, cooking classes and online cheerleading classes for the over 60's.
Since its launch, the Hub has welcomed 17,500 visitors in total including 43,500 views from people benefiting from the 13 free online and in-person activities on offer across different venues in Elephant and Castle. The ambition is to open a new permanent physical location for the Community Hub in Elephant and Castle so that the activities can run both in person and online.
On-site sustainability and social value targets are also at the heart of the project. Initiatives include:
New entrant position jobs over the course of the project through working with Southwark Council, Southwark Skills Centre and Southwark Works
Apprenticeship opportunities to be provided throughout the duration of the development
Engaging with local school pupils on their employability and career journey
Work experience/placement opportunities to be made available by engaging with Southwark Council and local universities. This is to include NEET and other underrepresented groups such as neurodiverse, ex-offenders, women in construction and LGBTQ+
Planting across the scheme and the protection of ecologically valuable trees during the construction project
Shortlisted for Social Impact award – Property Week
Related supported organisations
Shakespeare's Globe
Siobhan Davies Dance
Vista Youth Football Club
The Childhood Trust
The Prince's Trust
Heartstone Odyssey
National Portrait Gallery
Chess in Schools & the Community