Publication:
Property Week
Author:
Sebastian McCarthy
New homes at Earls Court given green light
Late last week, planners approved a nine-storey scheme comprising 51 homes for rent on the Old Brompton Road, including 23 affordable homes and flexible ground floor commercial space. The homes, designed by architect Pilbrow & Partners, were approved by Kensington & Chelsea council. Councillor James Husband, chairman of the planning committee, said: "Planning permission was granted after a detailed discussion lasting over two hours.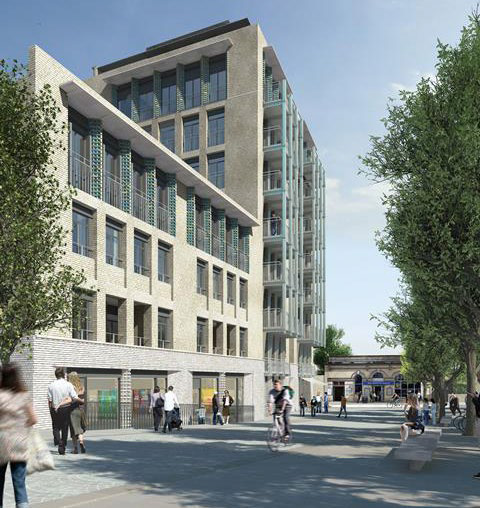 There were some resident concerns over the height of the nine-storey building and the impact on the listed Brompton cemetery and West Brompton station but the committee decided that, on balance, the 51 new homes and the site's location by the Earls Court opportunity area made the application acceptable." The go-ahead comes as the Earls Court Development Company – a joint venture between Delancey and Transport for London – plans to unveil its wider masterplan at the Zone 1 location that previously housed the Earls Court Exhibition Centre. Last week, Delancey boss Jamie Ritblat told Property Week that the group's approach to the site had shifted in the last year and a half.
"Our thinking has moved. What we're trying to do is create something relevant for the 22nd century. Perhaps 16 months ago, we were thinking about the 21st century, but we were not looking far enough forward." Ritblat said that the booming life sciences and biomedicine sector was one possible area of focus. "It's certainly more along those lines than building another building for a bank or another insurance company," he said. "I don't think that's what Earls Court is about, and I don't think the people of Earls Court would think that either." The white-hot logistics sector is another area of interest, he added. "The ability to distribute locally and quickly and efficiently is one of the great challenges at the moment… How relevant is Earls Court to facilitating some sort of distribution? Highly, whether it is overland or underground."